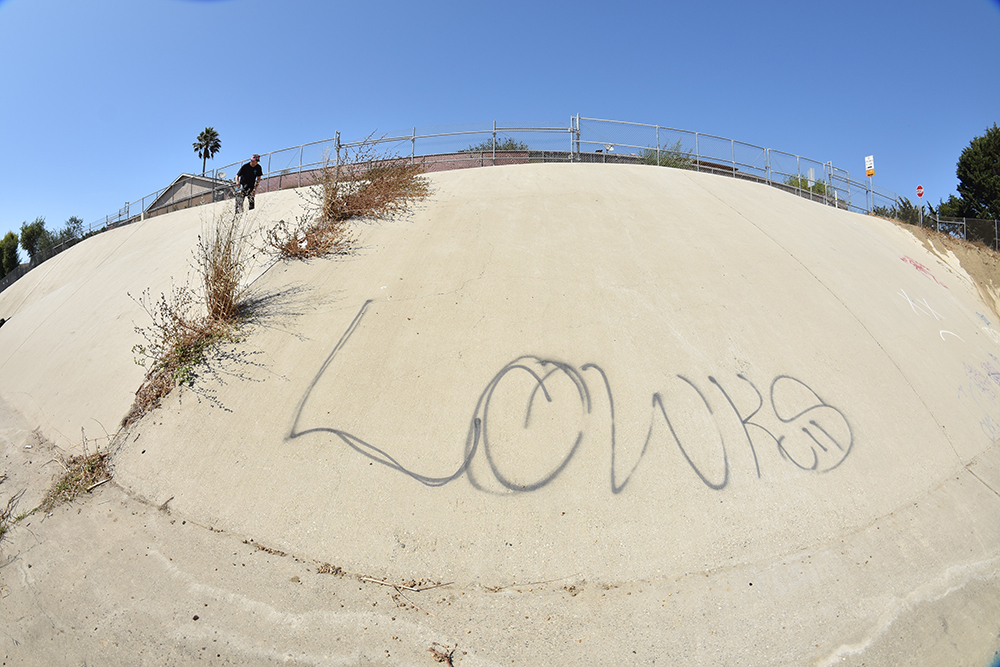 LOWKS feat. George Nagai
George and I have been doing this shit for a minute. He's several years younger than me, but I think we probably both started skating around the same year. He was a little freestyle kid from Goleta. I was a Suicidal Tendencies obsessed teen living in Los Osos. We didn't meet until maybe '88?? I actually don't remember how we met, but I'm gonna guess it had something to do with the long gone Santa Barbara skateshop, "A Skater's Paradise".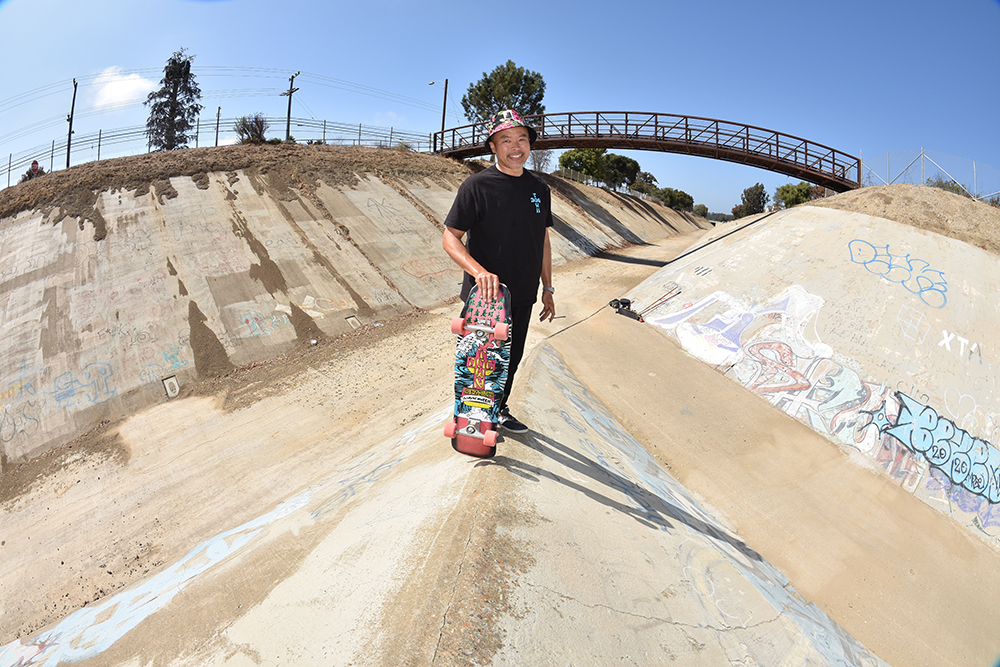 Eventually we both became SkateZone loc's. That's really where our friendship started. Skating Powell everyday was a dream come true. Not to mention all the street spots and amazing backyard mini-ramps that were in the SB area in the late '80's and early '90's. Then came Shorty's. George was the pilot of the Shorty's team van, I was the navigator (fuck an iPhone). By the way, in all those years on the road, we never got lost and Peter and Brandon only got arrested once. I think that's a pretty fkn good track record if you ask me. We handled biz.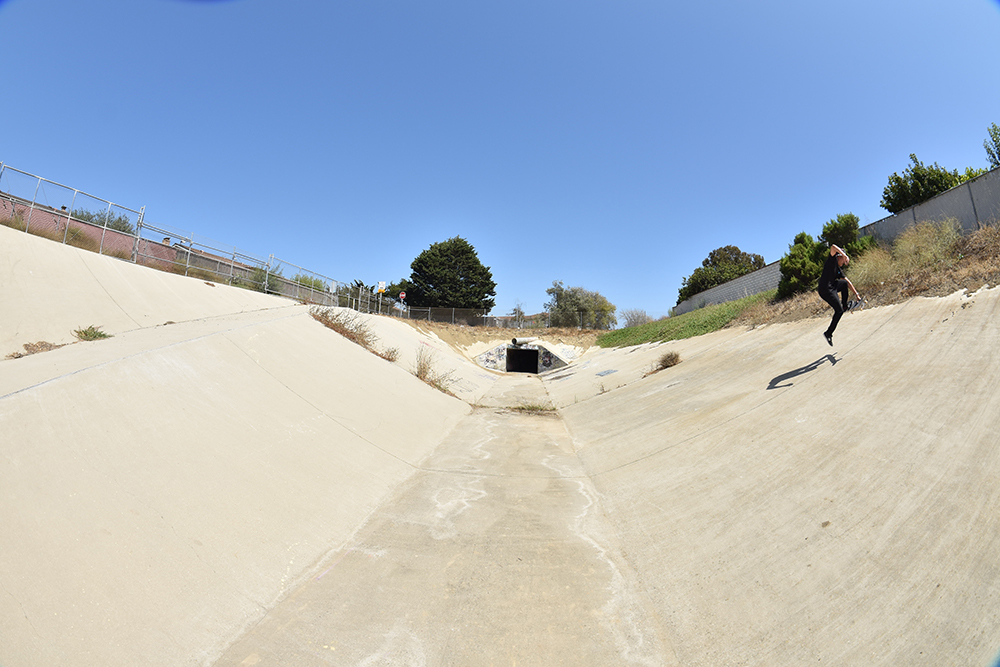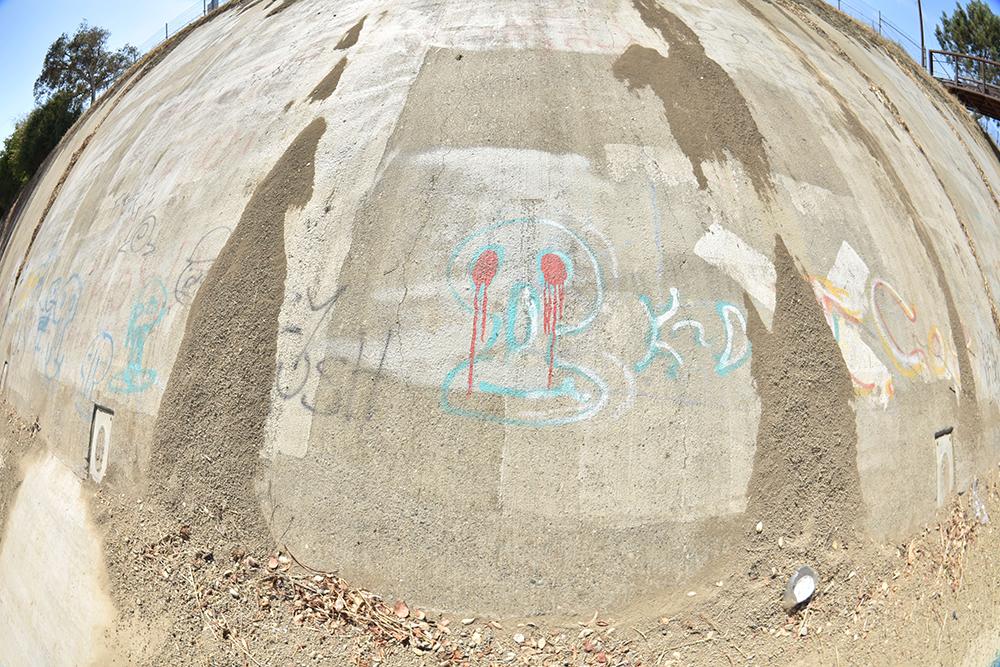 The road created an unbreakable bond that we have to this day. When we got home from Shorty's trips, we would still go skate the streets of Santa Barbara. And even go on side trips of our own. True skate rats.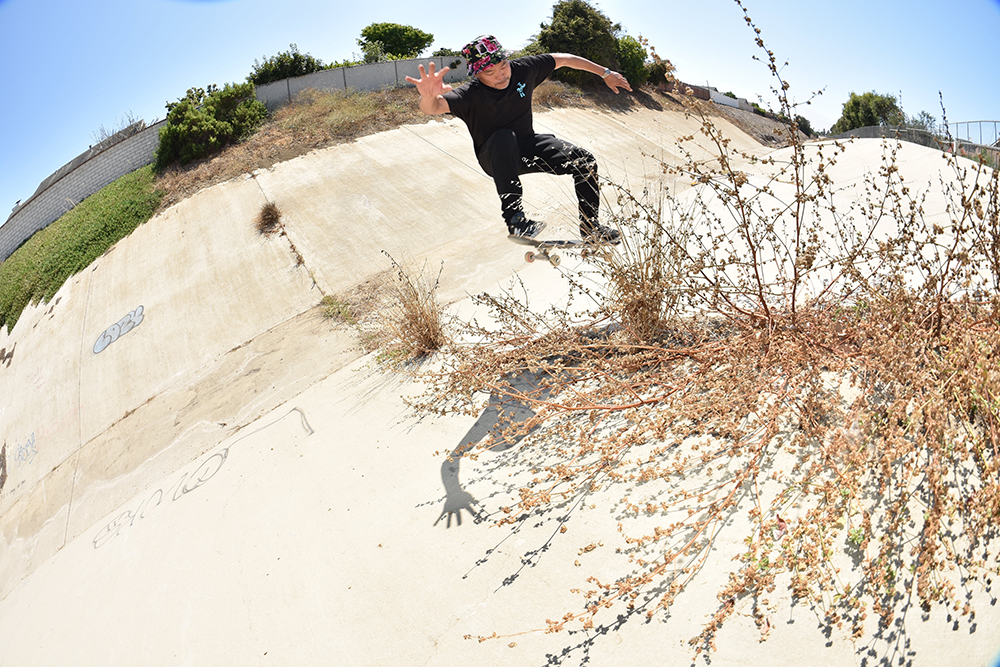 Now, many years later, through all kinds of different existences… jobs, trades, bands/DJ gigs, kids (well not me, i have guitars and cameras :)) and just life in general, we're still doing the damn thing.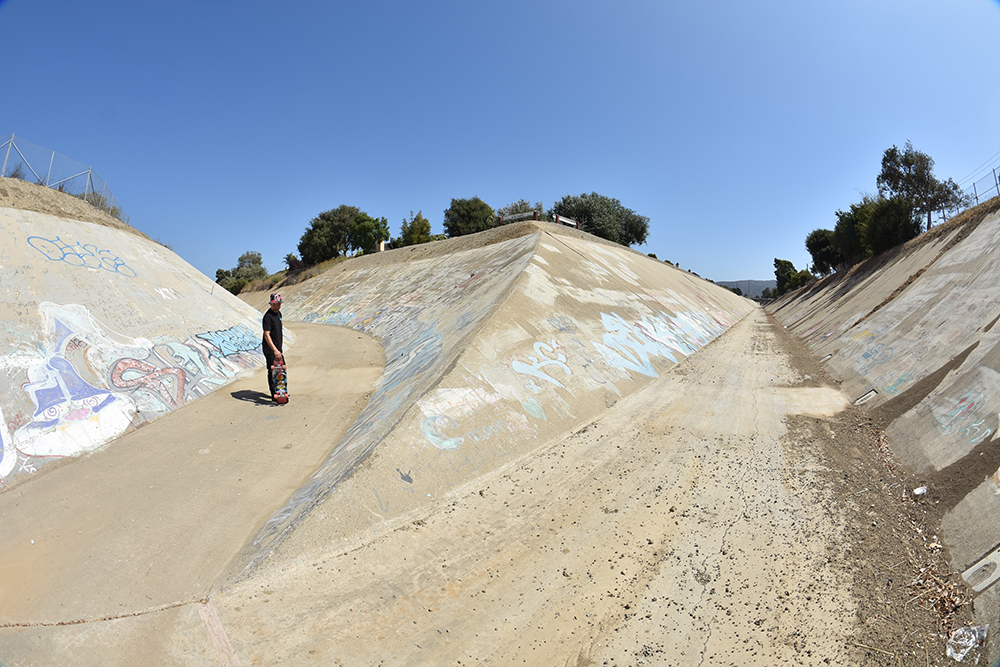 I passed by this ditch on my bike, or driving, probably a couple hundred times over the last couple of years. Always wanting to hit it, but never having anyone to roll with. I knew it was going to need to be cleaned and truthfully I was skeptical of skating it solo. I wasn't so sure about the neighborhood as there have been multiple shootings about a block away. It's a bit of a junkie throughway too with the bike path running next to it. But George came through the other day and there you have it. No fame. No glory. No money. Just a couple of old skate rats gettin' after it after all these years.
On a side note, that spine is gnar. Can't stop, won't stop. More to come…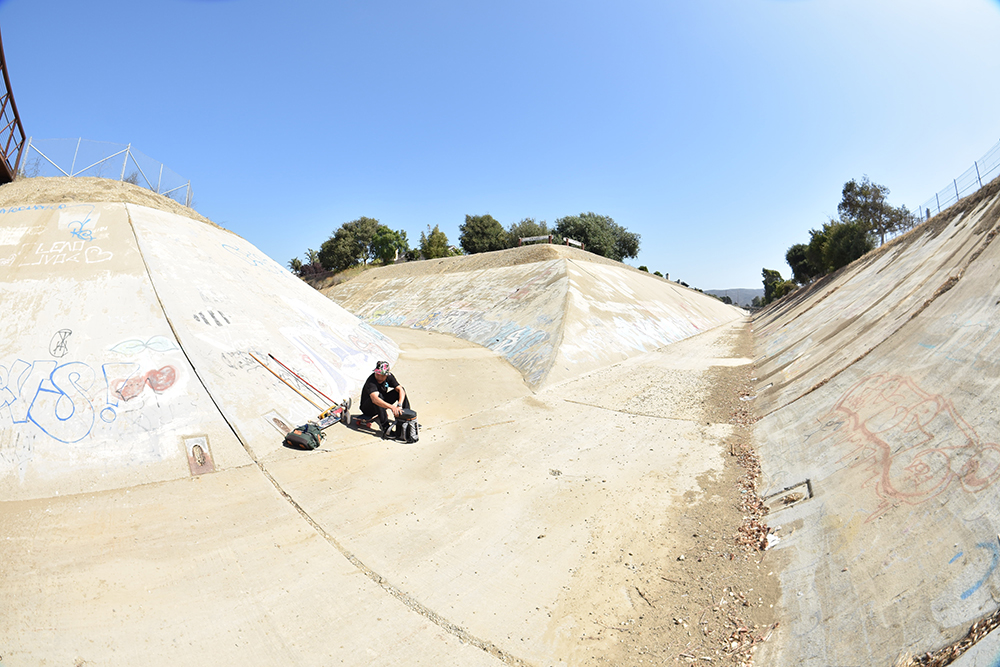 Photos and words by Erik Hatch
(Visited 74 times, 1 visits today)

You might be interested in